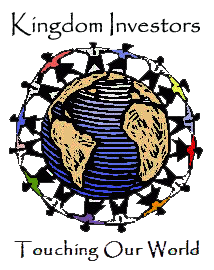 HURRICANE HARVEY
We are looking for a team of men from Kingdom Investors to help in Port Arthur Texas.
We are flying to Port Arthur, Texas on Monday, January 8th and returning on Friday, January 13th.
A tax deductible contribution of $380 will cover the cost of airfare, lodging, and meals.
We would like a commitment by Tuesday Dec 5th so I can lock in our airfare. The team will be installing drywall and rebuilding interiors of homes that were destroyed by Hurricane Harvey. This will be our third trip to Port Arthur. Unfortunately there are still thousands of homes in unlivable or barely livable conditions. Please consider joining our team. Together we can make a difference.
Thanks
George Warren
Join With
Kingdom Investors

Today

To provide a safe and accountable opportunity for businesses and individuals to invest a portion of their God-given resources into humanitarian projects in the U.S. and around the world.
&
To identify and finance projects that offer hope and comfort to the less fortunate by providing for their medical, physical, educational, and Spiritual needs.
Kingdom Investors is no ordinary organization
No money or supplies is sent to an organization or area that one of our officers hasn't visited. We want to be able to look every one of our contributors in the eyes and say "we know exactly how it is being used." Kingdom Investors promises that 100% of your donation will be used for the project and any overhead will be paid by us.
WHO ARE WE?
Kingdom Investors is a local non-profit group of business people who help support charitable projects all over the world. These projects include an abandoned baby center in China, furnishing a heating system and a dental clinic in an orphanage in Uzbekistan, and furnishing security and lighting for a children's center in Washington, DC.
We realized that many of us have been blessed, so we would like to help the less fortunate and children who cannot help themselves. We want to make a difference. Many businesses and individuals feel the same way and want to help. Many are willing to give, but want to be sure they know where their donations are going, and if they can make a difference? That is why we started Kingdom Investors. It provides the perfect opportunity for people to make a difference now, while at the same time "storing up treasures in Heaven."
There are no paid employees or overhead costs paid by Kingdom Investors. The part-time staff is completely made up of volunteers. It operates with accountability and no overhead structure.
The participants meet once a year at a dinner-style meeting to review available projects. At that meeting we take pledges and offerings to finance the selected projects. With this arrangement, 100% of the donated money will go directly to the projects that the donors choose. We, of course, are always looking to expand our base of participants. To help expand our base, in 2004 we started our Annual Touching Our World Golf Tournament. Since our inception in 2002, over $1,040,000 has been raised and distributed to the selected humanitarian projects.
Our relationship with missionaries and non-government organizations (NGO), here and around the world allows us to identify suitable projects…projects that meet the basic needs of people and are ready to be started but lack the funding. The missionaries and NGOs we work with have previously raised their own support for day-to-day living expenses.
For tax credit, we send the donations through the missions program of Cornerstone, a local church in Bowie, MD. The donors will receive a giving statement from Cornerstone for their tax records. Cornerstone offers this service to assist the ministry; no portions of the donations go towards their operating costs. This is another way we can function with no overhead costs. After the funds are sent, we follow up to confirm the progress of the work. We pride ourselves in being accountable for the donations that we receive. Working with a select few missionaries and NGOs, allows us to build our relationship with them and maintain that accountability. Many times donors will have the opportunity to personally visit the projects (each person is responsible for their own expenses).
We want the participants in Kingdom Investors to become more than just donors, if possible. We hope they begin to take ownership in Kingdom Investors and feel a part of the compassion outreach that is taking place around the world.
We all can't go, but we all can play our part.
100% goes to those in need
Any overhead is paid by Kingdom Investors
The Golden Rule
Our pledge is that every penny you donate will go to the area and need that you designate.
We've Been There
We don't send aid unless we know the situation personally
Onsite assessment
We go to the places that your gift will go.
Other ways to give
All through the year we have events where you can give your time
Give the gift of your time
From food packing to clean up of hard hit areas we can use your time and talents to help others in need.